100 ML Oracle perfume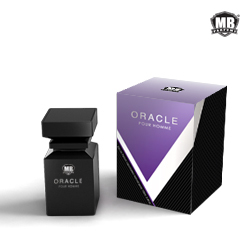 100 ML Oracle perfume
Price And Quantity
Product Specifications
Product Description
Influencing the young generation with your fashion and presence is what ORACLE adds up more to you. Today, the world is fashionable and is not worth it if you are not the source of fragrance. Fashion is what expresses your beauty and enhances your attitude the way you carry the ornaments with you. Are you looking for some pretty fashionable? Here MB presents ORACLE Pour Homme, which is for the ladies who are fashion themselves. Many different forms are available, but this ORACLE has its unique quality of making the surrounding exotic. This 100ml pack contains 3.4 FL. OZ contaminants.
ORACLE is designed and packaged in a very stylish way so that young fashion influencers can relate. It gives a premium look so that you can gift it to anyone without any hesitation. Oracle has the best ingredients brought up from France, and its fragrance has France. The magic which carries ORACLE with it you will feel the same when you wear Oracle with you.
If you are up for any magical ingredient for your attitude and fashion, or you have to be unique in your way with some extras, go for the MBORACLE Pour Homme; it will not disappoint you.